5EME EDITION DE REMISE DE PRIX (2016)
Cérémonie
5EME EDITION DE REMISE DE PRIX (2016)
With generous help from the embassy of France in Japan, our annual award ceremony and reception have taken place at the official residence of the French Ambassador to Japan.
Date
May 24 (wed), 2017(Doors open: 5:40 pm. Ceremony: 6:00 pm.)
Place
Official residence of the French ambassador to Japan
Hosted by
Kiyoko Goto and Paul Bourdarie Cancer Foundation
Supported by
Embassy of France in Japan (Ambassade de France au Japon)
TMF(Association Franco-Japonaise pour la communication)
Award ceremony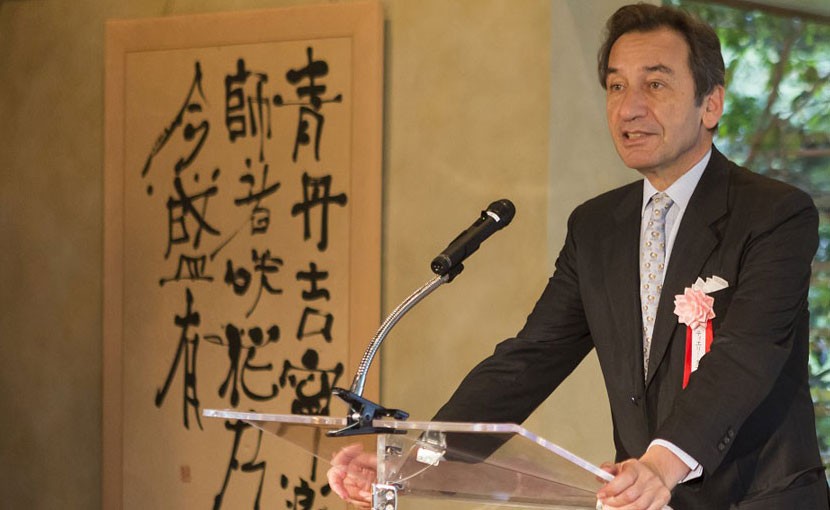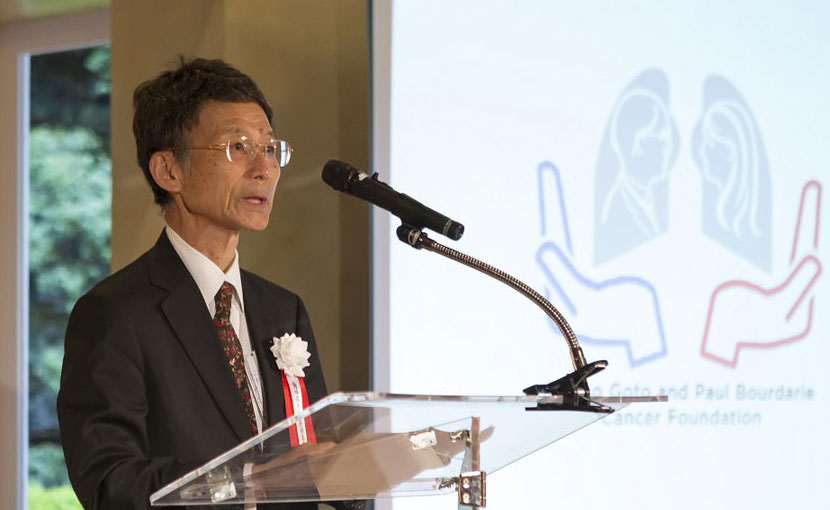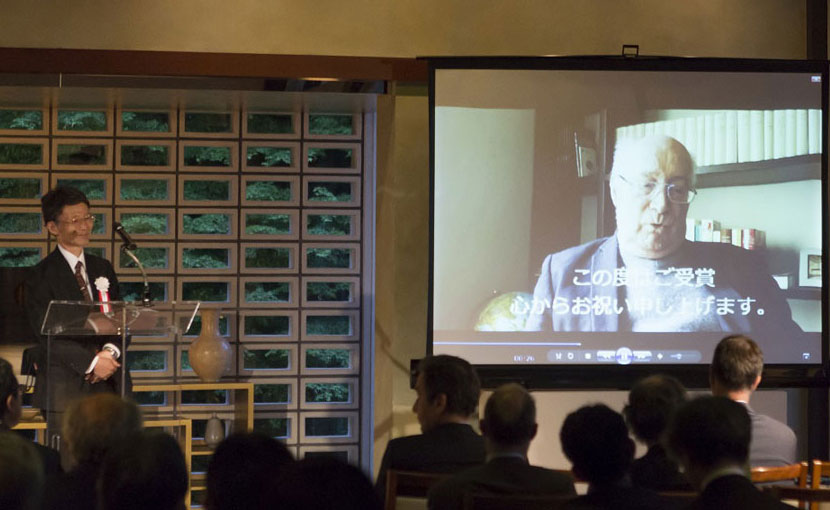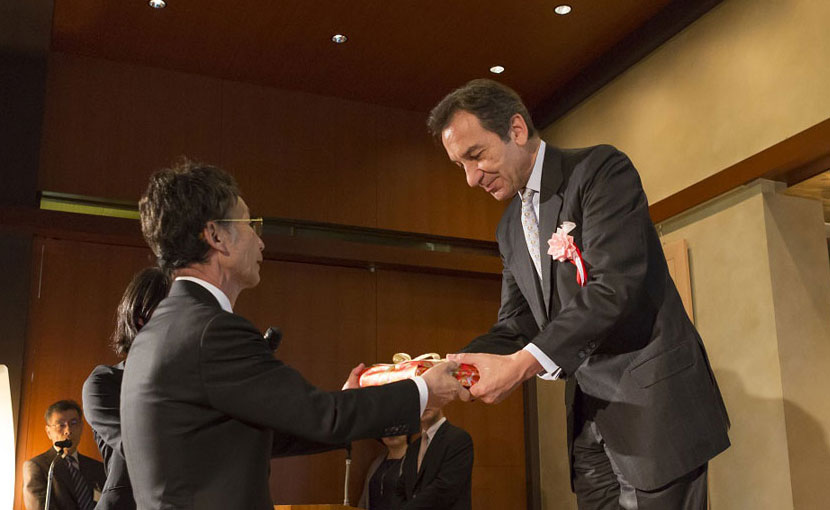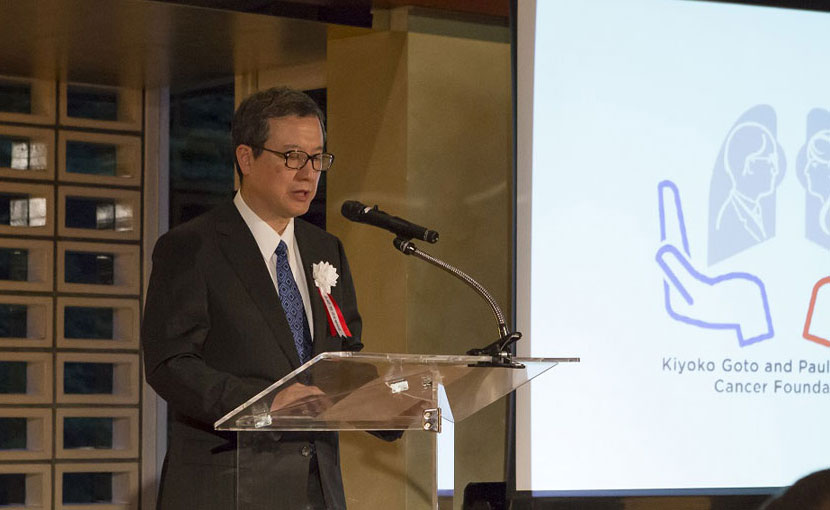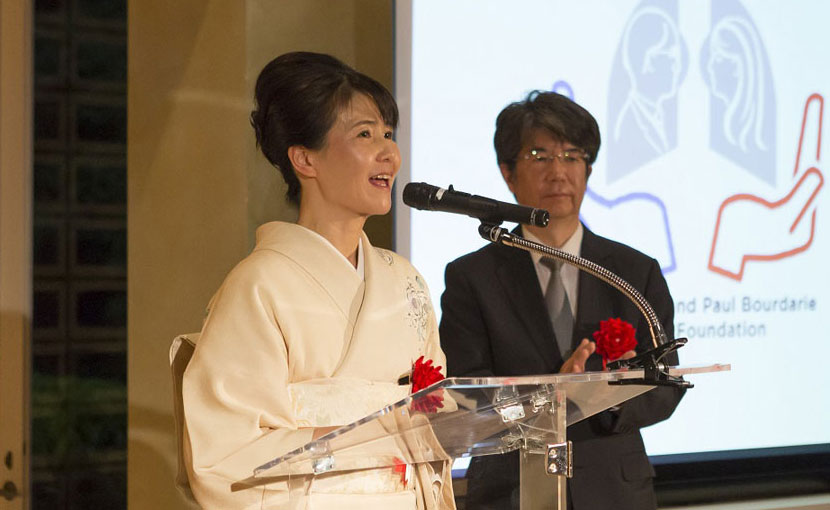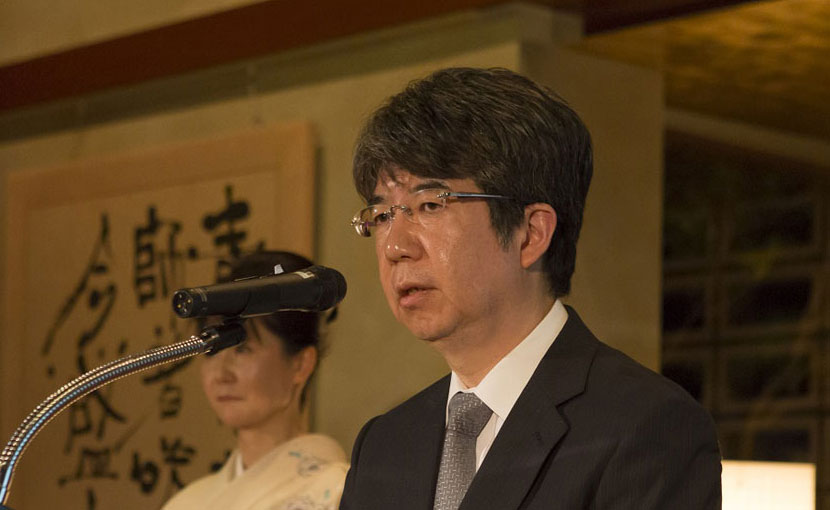 Reception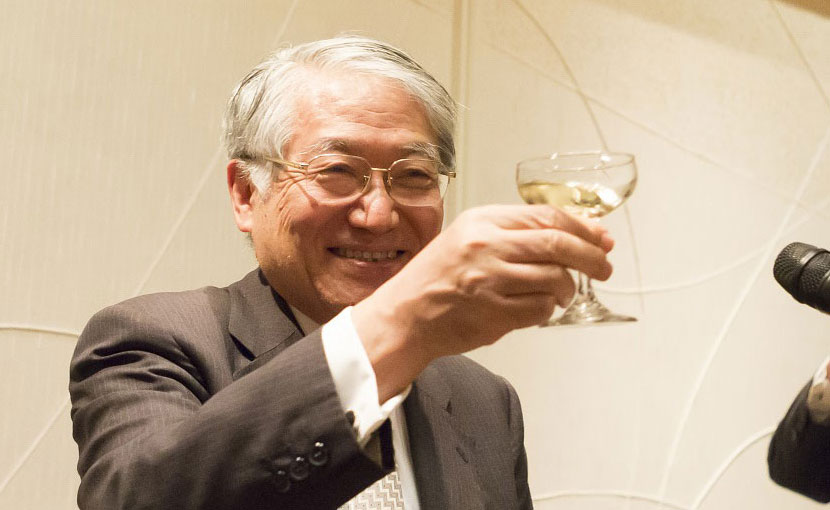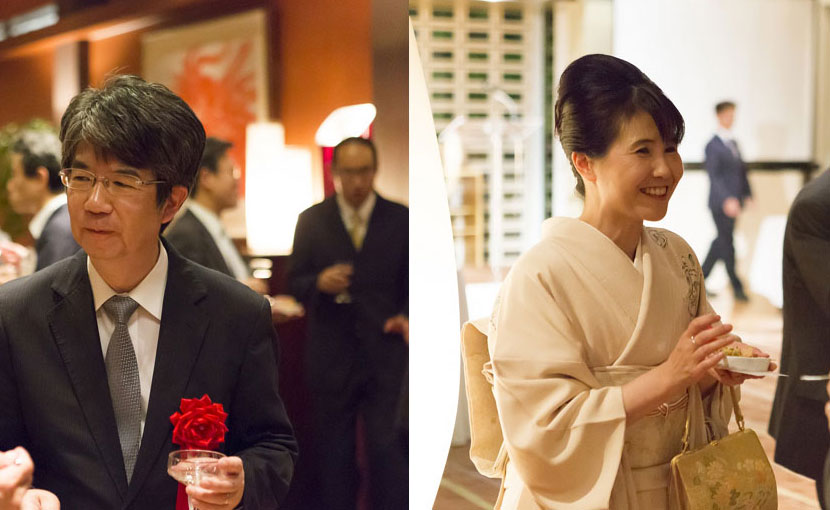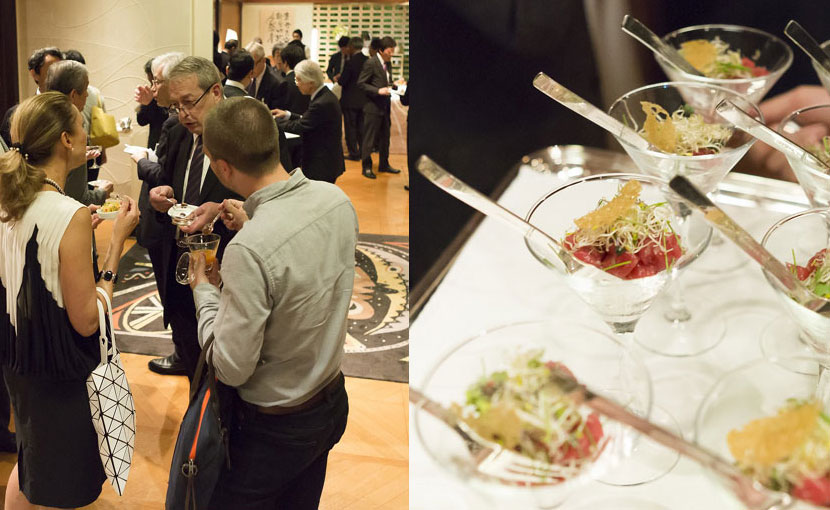 Press conference
Press conference began at 5:00 pm prior to the ceremony. Attendees were The Nikkei, Kyodo News, Tokyo Shimbun, The Nishinippon Shimbun, The Nagasaki Shimbun, and Le Petit Journal.